Do you know someone impacted by an unexpected pregnancy?
We have resources to help you respond with compassion, love, and knowledge.
HOW DO I RESPOND TO AN UNEXPECTED PREGNANCY?
If your daughter, niece, friend, or the young woman in your church told you, "I'm pregnant, and I don't know what to do." What do you say? What can you do?
It can feel overwhelming! We understand. You are not in this alone. We are here to support you!
We believe the first and best response is L.O.V.E.
L – We LISTEN, to seek to understand
O – We encourage her to be OPEN about what's in her heart
V – We remind her of her VALUE and help create a VISION for her future
E – We EMPOWER her with resources, referrals, and our support
More help is available here.
This free booklet, Unexpected Pregnancy, How do I help her, will assist you as you navigate that first conversation and give guidance on how to respond from a place of compassion, love, and knowledge.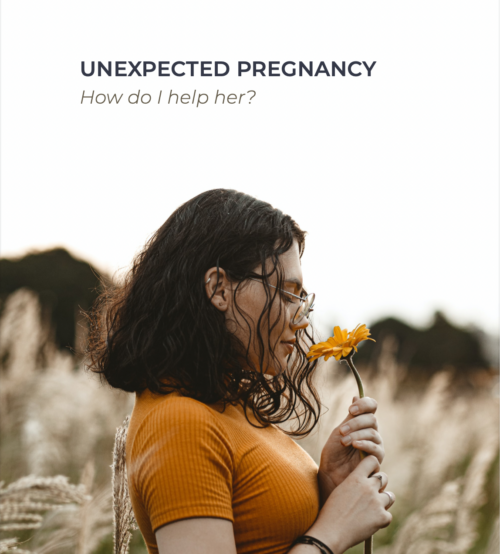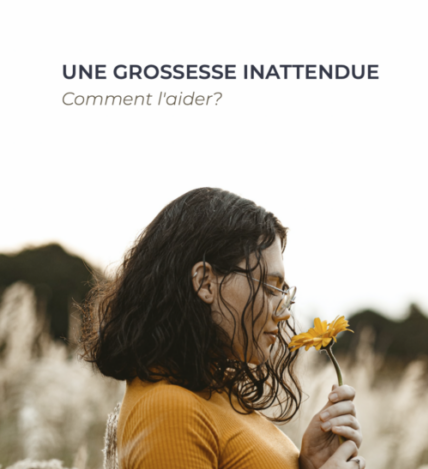 Oops! We could not locate your form.
HOW DO I HELP SOMEONE WHO HAS HAD AN ABORTION?
Abortion can be uncomfortable to talk about – the conversation can be emotionally charged. We believe it's very important that women (and men) have a safe place to share about their abortion experience and receive judgment-free, caring support.
Any pregnancy loss brings grief. Women who have experienced an abortion may also experience this grief, except it may be suppressed for reasons such as shame or fear of judgment.
We believe the first and best response is T.E.A.R.S.
T – Talk – Be a safe place and let her tell her story
E – Empathy – Acknowledge that her pain is real
A – Awareness – Be aware that this type of grief and loss is unique
R – Refer – Help her find a pregnancy care centre or someone equipped to offer the support she needs
S – Support – Support her throughout her journey
COMMENT AIDER UNE PERSONNE QUI A EU UN AVORTEMENT?
Personne n'aime parler d'avortement – la conversation peut être très chargée d'émotion. Mais nous pensons qu'il est si important de fournir un endroit sûr pour parler de l'avortement, pour avoir une conversation de guérison.
Toute perte de grossesse entraîne du chagrin. Les femmes qui ont interrompu leur grossesse éprouvent également ce chagrin, sauf qu'il peut être supprimé pour des raisons telles que la honte ou la peur du jugement.
Nous pensons que la première et la meilleure réponse est T.E.A.R.S.
T – Parlez – Soyez un endroit sûr et laissez-la raconter son histoire
E – Empathie – Reconnaissez que sa douleur est réelle
A – Conscience – Soyez conscient que ce type de deuil et de perte est unique
R – Référer à d'autres ressources –  des centres d'aide à la grossesse et des conseillers professionnels spécialisés en soins post-avortement
S – Soutien tout au long de son parcours
ABORTION & THE CHURCH
On any given Sunday, thousands of women who have experienced abortion sit in church buildings across Canada. If abortion is not discussed with mercy and compassion or not discussed at all, these women can feel silenced and disqualified from having a deeper faith journey.
The Healing Conversations video and booklet were created to help pastors and those in the church start conversations regarding abortion. These resources are designed to inform and educate on the realities of abortion in Canada, introduce ways the Canadian church can approach this subject, and encourage partnership with local pregnancy care centres.
Chaque dimanche, des milliers de femmes ayant subi un avortement sont assises dans des églises partout au Canada. Si l'avortement n'est pas discuté avec miséricorde et compassion ou pas du tout discuté, ces femmes peuvent se sentir réduites au silence et exclues d'un chemin de foi plus profond.
La vidéo et le livret des Conversations porteuses de guérison ont été créés pour aider les pasteurs et les membres de l'église à entamer des conversations concernant l'avortement. Ces ressources sont conçues pour informer et éduquer sur les réalités de l'avortement au Canada, présenter des façons dont l'Église canadienne peut aborder ce sujet et encourager le partenariat avec les centres locaux de soins de grossesse.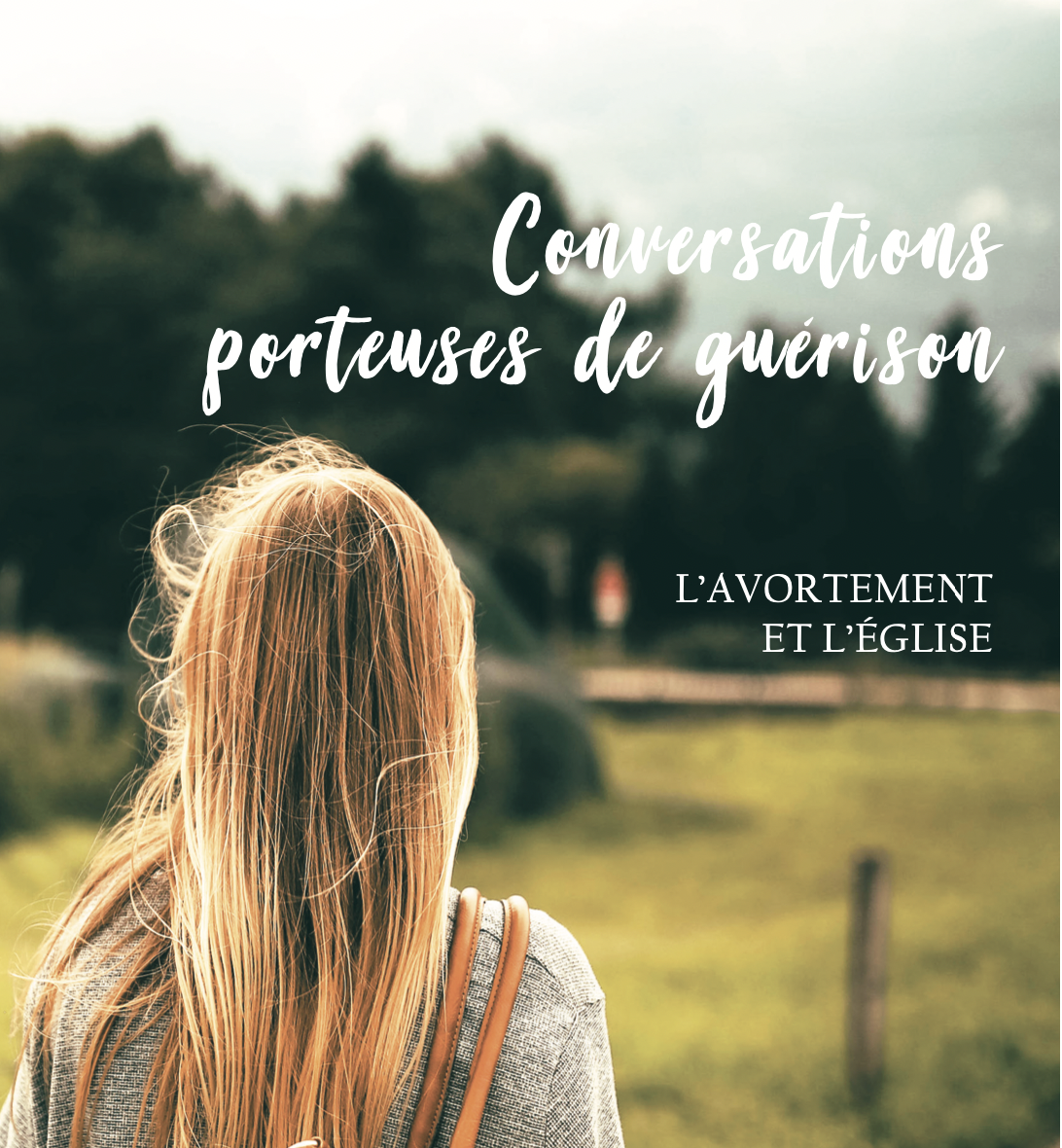 Oops! We could not locate your form.
UNEXPECTED PREGNANCY & HEALTH CARE PROFESSIONALS
Based on the practical insights of Dr. Laura Lewis' work as a family physician, this booklet provides useful tools and nine key questions to help patients make a fully informed pregnancy decision.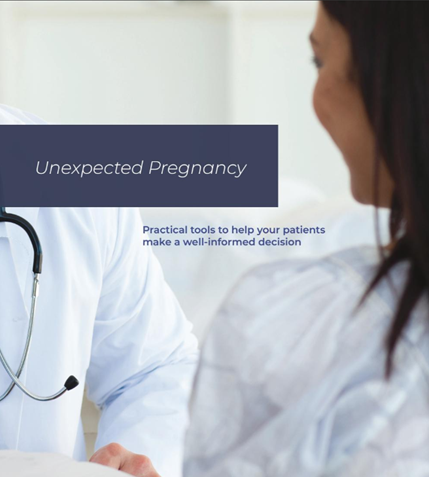 GROSSESSE INATTENDUE: Des outils pratiques pour aider vos patientes à prendre une decision éclairée
Basé sur les connaissances pratiques du travail de la Dre Laura Lewis en tant que médecin de famille, ce livret fournit des outils utiles et neuf questions clés pour aider les patientes à prendre une décision de grossesse pleinement éclairée.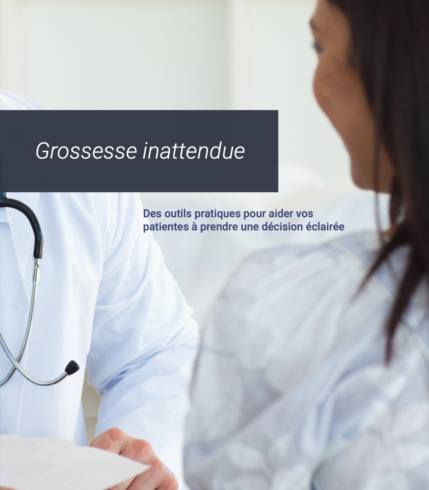 Oops! We could not locate your form.