NEXT LEVEL CENTRE ACCREDITATION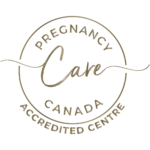 Since 1997, Pregnancy Care Canada (PCC) has been the most comprehensive Canadian source of expertise and mentoring in their field; equipping, connecting, and empowering pregnancy care centres to serve their communities effectively with gold-standard centres of care.
PCC Next Level Centre Accreditation (NLCA) helps pregnancy care centres establish strong foundations of excellence on which to continue to provide the highest quality of services to their clients and community.
"The accreditation process is helping us to achieve excellence in the services we provide for our clients and ultimately, our community. And that's what we want – to be the best that we can be, with God's help." 

Julie Goodwin, Executive Director, Pregnancy Care & Family Support Centre, Haliburton, ON
What is Next Level Centre Accreditation (NLCA)? 
NLCA involves twelve units, each of which highlights a specific standard of pregnancy care centre operation. Pregnancy care centres successfully completing the accreditation process will have provided objective evidence of operational excellence in all areas.
The foundational standards covered in NLCA are:
governance and board responsibilities
mission and overall vision of the centre
financial and organizational integrity
transparent communication and trustworthiness
alignment of centre programs
safety and security
spiritual care and health – individually and corporately
Pregnancy care centres with the PCC Next Level Centre Accreditation seal have successfully demonstrated a commitment to maintaining the highest standards as a Canadian Christian charity.